Teresa and Mar Reya's cross cultural connection
27 September 2023
Teresa Szin is from Hungary, she speaks good English and is from Christian background. Mar Reya is a young Burmese student, she wants to practice her conversational English and is from Muslim background. Mar Reya visits Teresa once a fortnight at her home. The pair were connected through SMRC's Aged Care Volunteer Visiting Scheme (ACVVS) where they were matched based on their interests.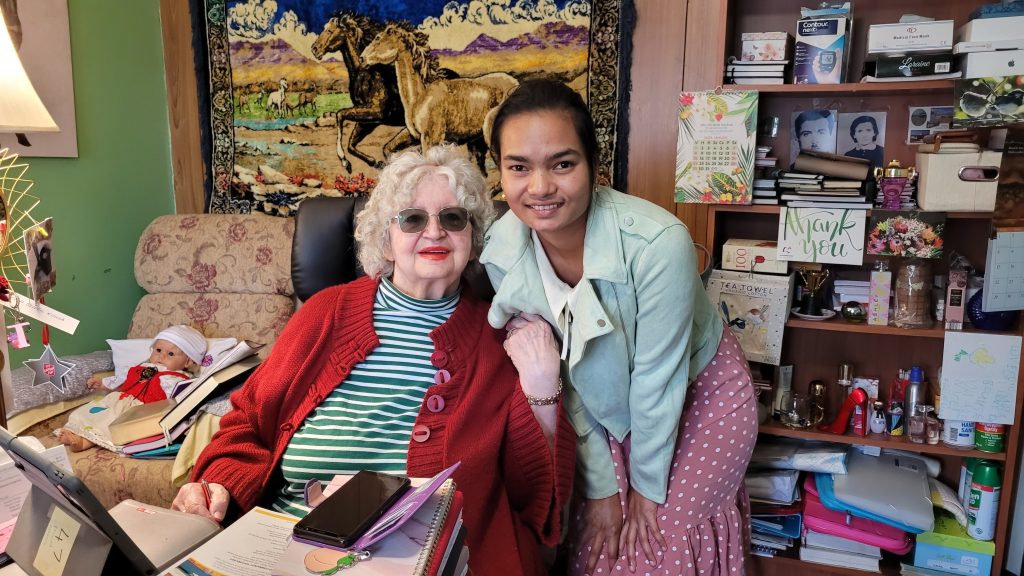 Teresa was keen to learn how to use Instagram particularly to explore beautiful photos and videos of flowers, birds and lakes. Volunteer Mar Reya offered to teach Teresa digital skills with her knowledge of being on the internet. She was patient in guiding Teresa through all the learning curves such as connecting to a Wi-Fi Network and downloading and accessing Instagram. As a result, Teresa is now able to log in to Instagram and enjoy viewing and exploring her passion for all things nature.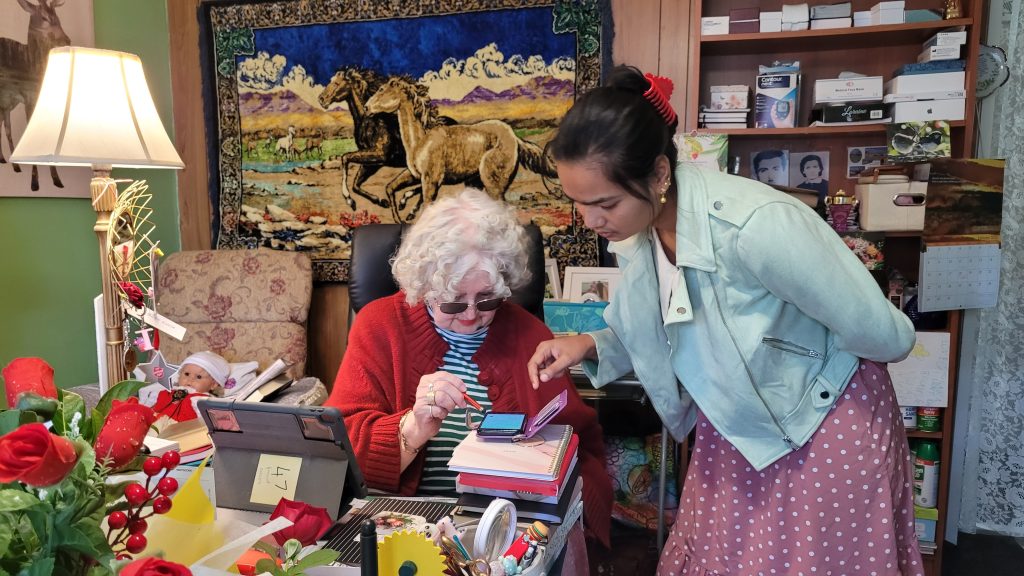 Recently, Teresa expressed that she is overjoyed and thankful to Mar Reya for this meaningful support and assistance. She now feels empowered to explore more digital skills and is excited to discover more beautiful views!
Interested in making some valuable cross cultural connections? Apply to be a volunteer through a 30-second expression of interest.