Lara and Patricia's enduring friendship
24 January 2023
Lara, a Community Visitor's Scheme volunteer, shares her story with meeting Patricia.
As a second-year uni student, I surprisingly had extra time on my hands. My future was approaching, and I felt as though I should offer my time towards causes that really matter.
And so, I began volunteering for Southern Migrant and Refugee Centre at the start of 2020. I started by visiting Sri Lankan lady, Patricia at her Cranbourne home. COVID19 at this time, was known as something resembling a cold, and no one knew the extent to which their lives would change.
Once COVID19 was well and truly a part of our lives and causing illness within our community, it changed the way Patricia and I connected. When I visited her face-to-face, she'd give me pan rolls, potato toffee, and always a coffee over laughs and sharing stories. Instead, when illness was widespread in our community, Patricia and I spoke over the phone for months and cards that I had written were sent to her.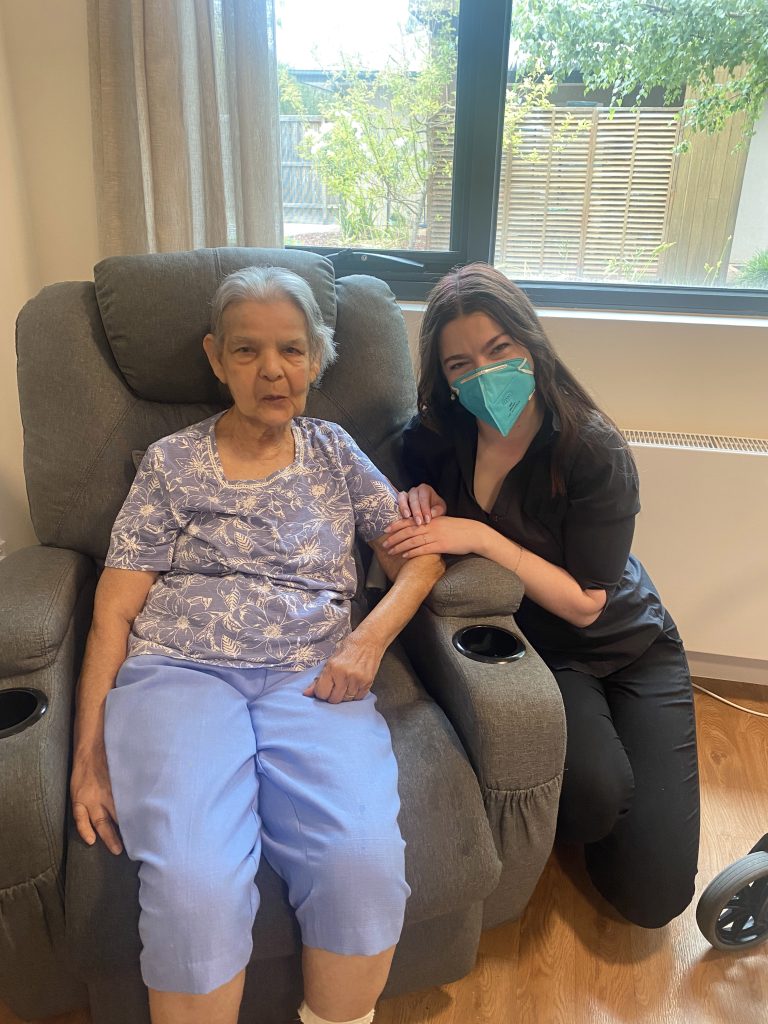 Last week, it was remarkable to finally see Patricia again. It was also the first time I met her daughter Michelle. We reminisced about my visits to her home, and we spoke about everything that had changed.
The best part? I got to hug Patricia for the first time in over two and a half years!
I am truly grateful for Southern Migrant and Refugee Centre for giving me this opportunity to connect with people that need social support. As a community, it is essential that we look after our elders who have come near and far. For us, they can teach us the most valuable lessons in life.