SMRC Celebrates 30th Anniversary at Victoria's Parliament House
18 July 2023
SMRC was proud to celebrate 30 years of service delivery at Victoria's Parliament House in June. With more than 100 attendees in the venue's esteemed Queen's Hall, we saw representation by both State and Federal Members of Parliament, and representatives of 54 organisations in addition to SMRC clients, staff, members and volunteers.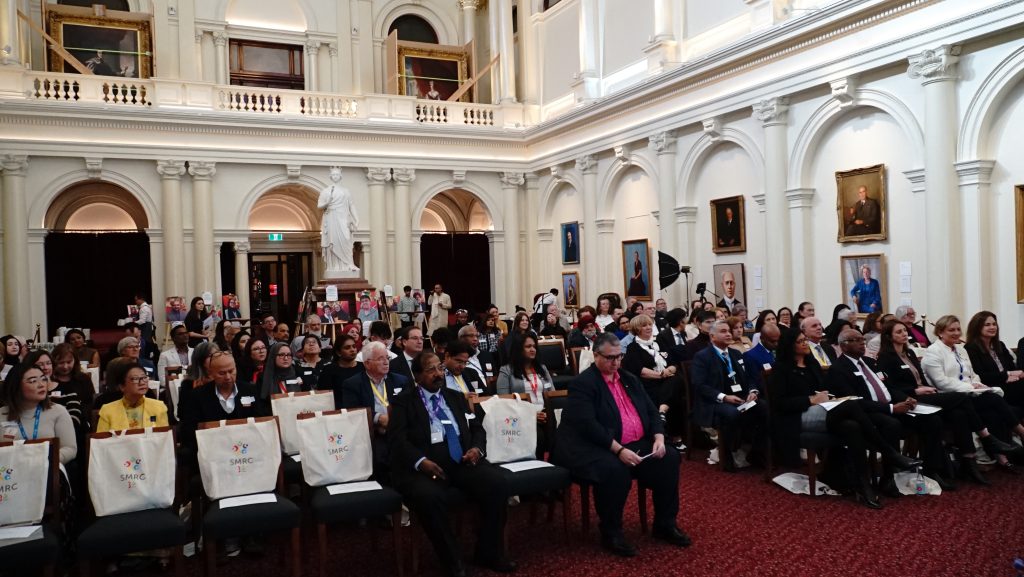 We enjoyed a heartfelt Welcome to Country from Wurundjeri Elder Perry Wandin, cultural performances of the Mridhangam, Harmonium and Tabla and Chinese folk singing, speeches by esteemed Members of Parliament and our own Board Chairperson and CEO. Special thanks to our event guest speakers State Member for South Eastern Metropolitan Region Lee Tarlamis MP who represented Victorian Premier Dan Andrews and Minister for Multicultural Affairs Colin Brooks, Samantha Ratnam – Leader of the Victorian Greens and Labor Member for Albert Park, and Parliamentary Secretary for Training & Skills Nina Taylor MP. Thank you to our esteemed guests Belinda Wilson MP, Pauline Richards MP, Cassandra Fernando MP and Deputy Mayor Cr Lana Formoso for being part of SMRC's special event.
"Over 30 years, SMRC has helped thousands of migrants and refugees successfully transition to life in Australia and we've learnt a lot over our years of service. Our programs are designed to build confidence and self-esteem, gain independence, and establish a sense of belonging, whilst maintaining connection to culture and faith and gaining recognition for existing strengths, experience and skills."

Mr Rakesh Sharma, SMRC CEO
We held an engaging panel session with panel members sharing their insights into life on the service delivery frontline and from some, their own experiences of arriving in Australia as refugees. The session illuminated the impact that multicultural, community-based organisations such as SMRC can bring in supporting people from culturally and linguistically diverse backgrounds, as well as the power of collaboration across organisations and sectors. The panel also discussed future challenges relating to mental health and the need for increased supports tailored to migrants and refugees. We heard first hand from a long-term SMRC volunteer the positive impact helping the community has made not only for people who are supported but also to the volunteer themselves. Finally, we heard stories of resilience and freedom and how for some, hope has grown into a lifelong passion for advocating on behalf of refugees and migrants.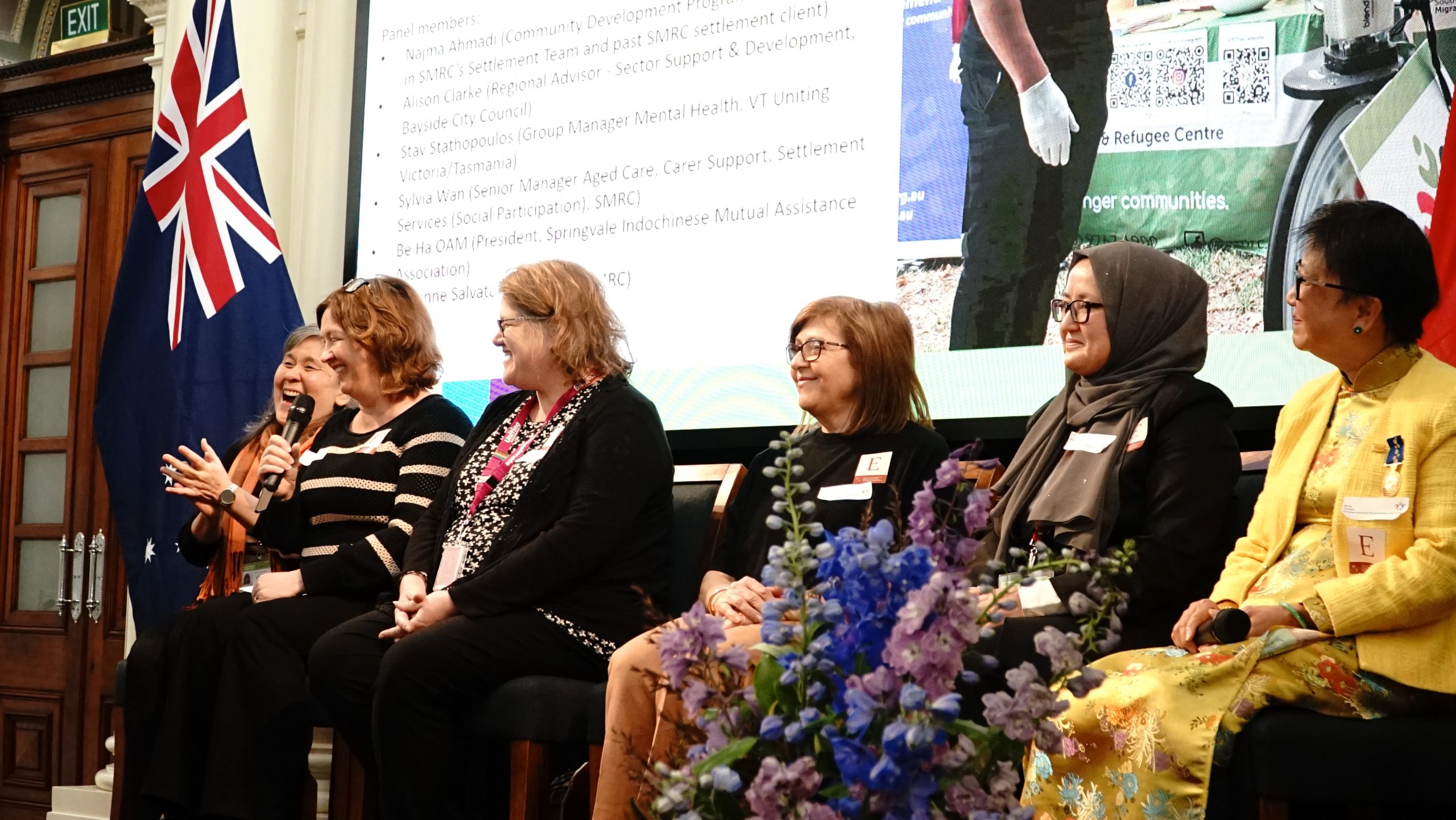 The event was an opportunity to acknowledge a significant milestone for the organisation and to reflect upon and celebrate our achievements. These achievements could not have been possible without the many great people who have made us what we are today – our dedicated SMRC workforce, committed partners, many agencies and funding bodies.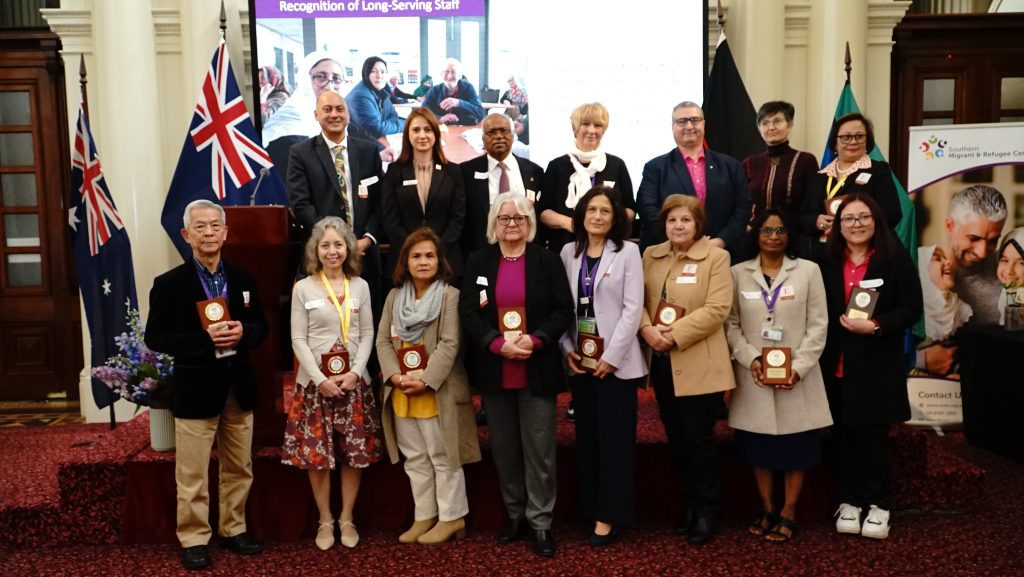 The celebrations don't stop there! We are bringing back our Unity in Diversity Festival as part of the 30th anniversary year. Find out more and RSVP to the event page.