Refugee Week Event – Finding Freedom
19 July 2023
On Friday 23 June, the City of Greater Dandenong celebrated Refugee Week by hosting a community event at the Springvale City Hall, attended by Southern Migrant and Refugee Centre (SMRC) and other community service organisations.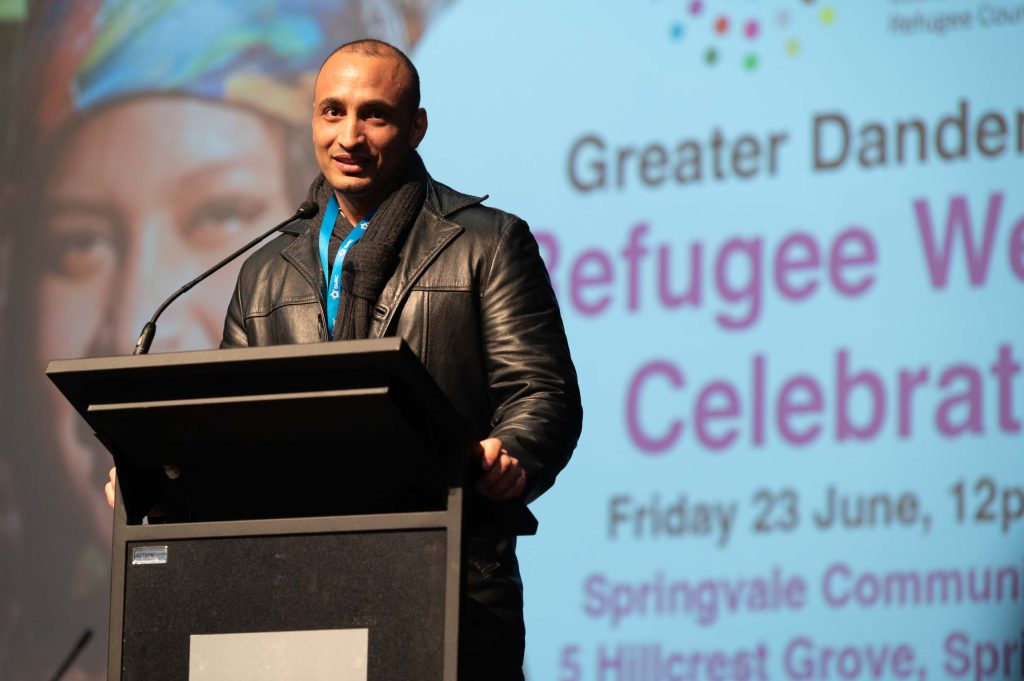 Resonating with the 2023 Refugee Week theme of 'Finding Freedom', Mirwais Janbaz, a Bicultural Worker at SMRC, who also facilitates our men's social wellbeing program, spoke of his personal journey as an Afghan refugee growing up in Pakistan. Mirwais spoke of finding his identity and dignity in Australia. A moving speech of strength and resilience, Mirwais captivated the room with his story.

Mirwais' speech struck a chord with his audience in the Springvale City Hall, representing the most culturally diverse municipality of Australia, the City of Greater Dandenong, in which some 150 different linguistic and ethnic groups reside.
Following his speech, members of the community and honorable guests, including Mayor Eden Foster and the Minister for Immigration, Citizenship, and Multicultural Affairs, Andrew Giles, approached Mirwais to convey how moving it was to hear his story. We then served the community freshly brewed chai from our Afghan Tea Cart, in a gesture of warmth and welcoming. We shared information on our HIPPY Program for parents and youngsters, which supports children in reaching developmental milestones for optimal wellbeing and flourishing.