Festival of Ideas highlights financial support services for carers
19 July 2023
Financial Counselling Victoria's (FCVic) Festival of Ideas in June included a celebration of the Standing Strong Project, delivered in partnership with SMRC. The purpose of the project was to engage carers in a conversation about financial challenges and where there are gaps in supports that need to be filled. It aimed to ensure that older Victorians know about and can connect with the free, confidential and independent support provided by financial counsellors. You can find our more about the Standing Strong Project that includes resources on how to find a financial counsellor on the FCVic website.
SMRC was integral in facilitating and supporting a number of focus groups and discussions with our Support for Carers, Carer Respite and Saturday Centre-Based Respite clients to find out more about their concerns and pain points when it comes to financial issues. These focus groups were integral for the Standing Strong Project to create support and resources that would accurately reflect the support services and resources needed.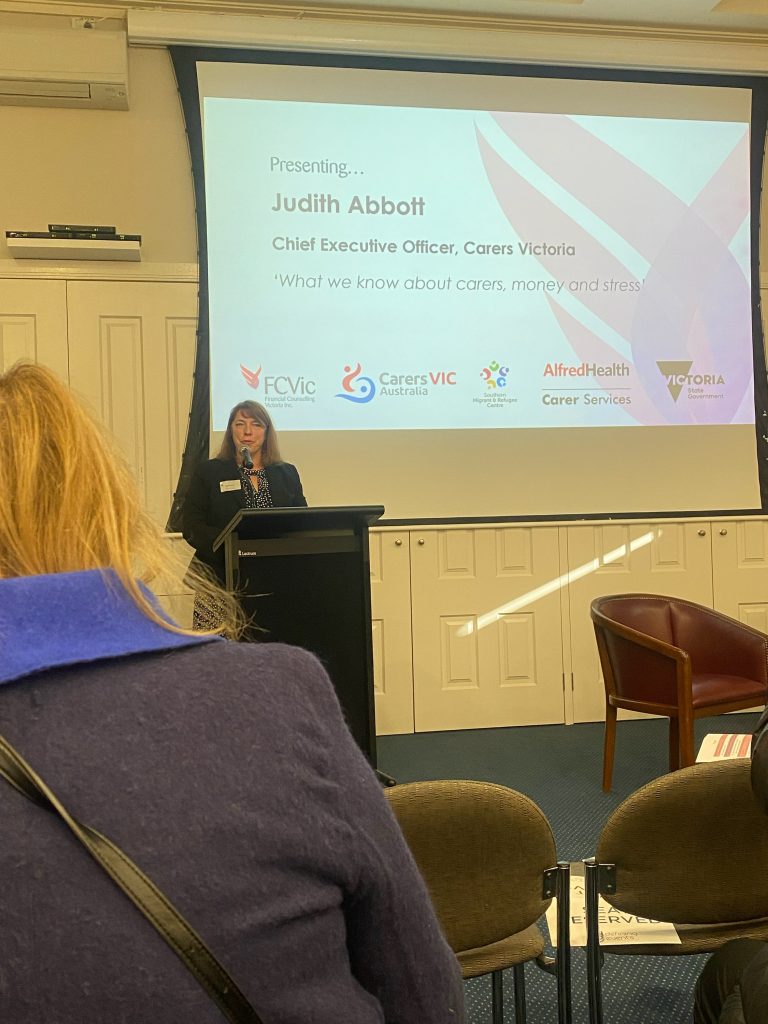 The Festival of Ideas built upon this project and was a celebration and networking event for related service providers who can assist with carers and their financial worries. Guest speakers included Financial Counselling Victoria's Interim Executive Officer, Michael Brown. SMRC was part of the over 20 service providers engaged in the networking event, including but not limited to Little Dreamers Australia, Australian Multicultural Services, and Polaron Language Services.