Najma's journey from SMRC client to Community Development and Bicultural Program Support Worker
19 July 2023
"My experience has impacted who I am and will always influence the choices I make."
Najma and her family left Afghanistan in 2011. Granted permanent humanitarian visas after four years living in Malaysia, the family of 10 arrived in Australia in 2015.
It was a unanimous decision made with input from each family member. Afghanistan was no longer considered safe for the family, and the opportunity to get an education, particularly for the females in the family, drove them to seek a new place to call home.
"We came out of Afghanistan to find a place that my sisters and I can have a life with access to good education," Najma says.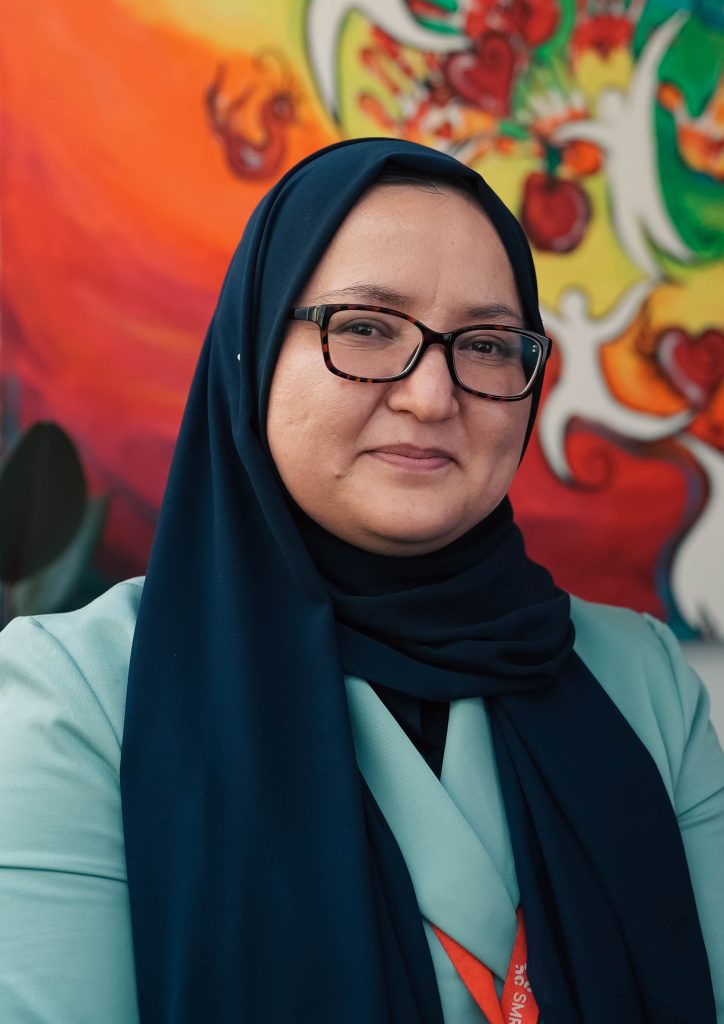 "We had opportunity to come to Australia for education and a better, safer life."
Knowing little about Australia beyond the many spiders, bugs and animals they were told to avoid, Najma set her sights on studying law at Monash University. She achieved part of that dream, completing a Bachelor of Science and Art at Monash University, however a stint volunteering with the Southern Migrant and Refugee Centre sent her career aspirations in a new direction.
"Seeing the work being done by SMRC inspired me to work with the community – especially women of all backgrounds – to provide a small window to these girls who haven't had a chance to get the education I've had," she says.
"I can make an impact with Law, but when I saw how much impact English classes and education can have on a person's life, I realized that I can make a bigger impact through the work that I do now.
"I definitely feel good about being here and doing what I do.
"Having the freedom to pursue the education I want … as a woman … is everything. Freedom to access what you need to feel like a human and the hope that I can do something for the community. I hope to work on myself, and become better every single day.

"Never lose hope. There's always hope. You have everything – as long as you have hope – you can do anything."
Najma works as a Community Development Program Support Worker for the Southern Migrant and Refugee Centre, where she facilitates SMRC's Learning Space and she's also a bicultural worker supporting women taking part in SMRC's Learn and Grow family violence program.