SMRC presents at FECCA national conference
23 June 2022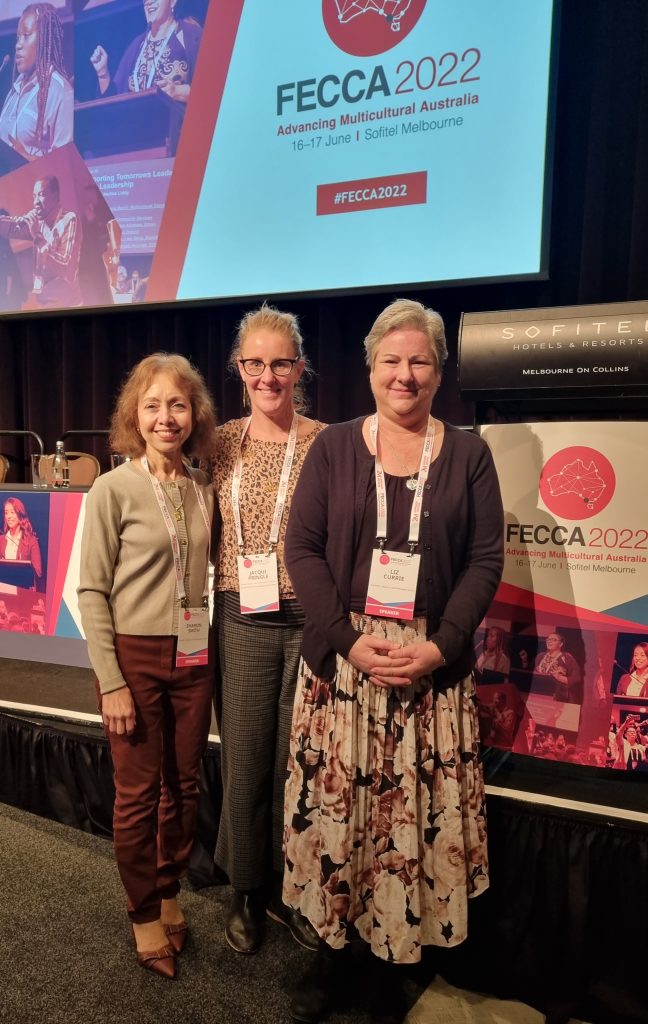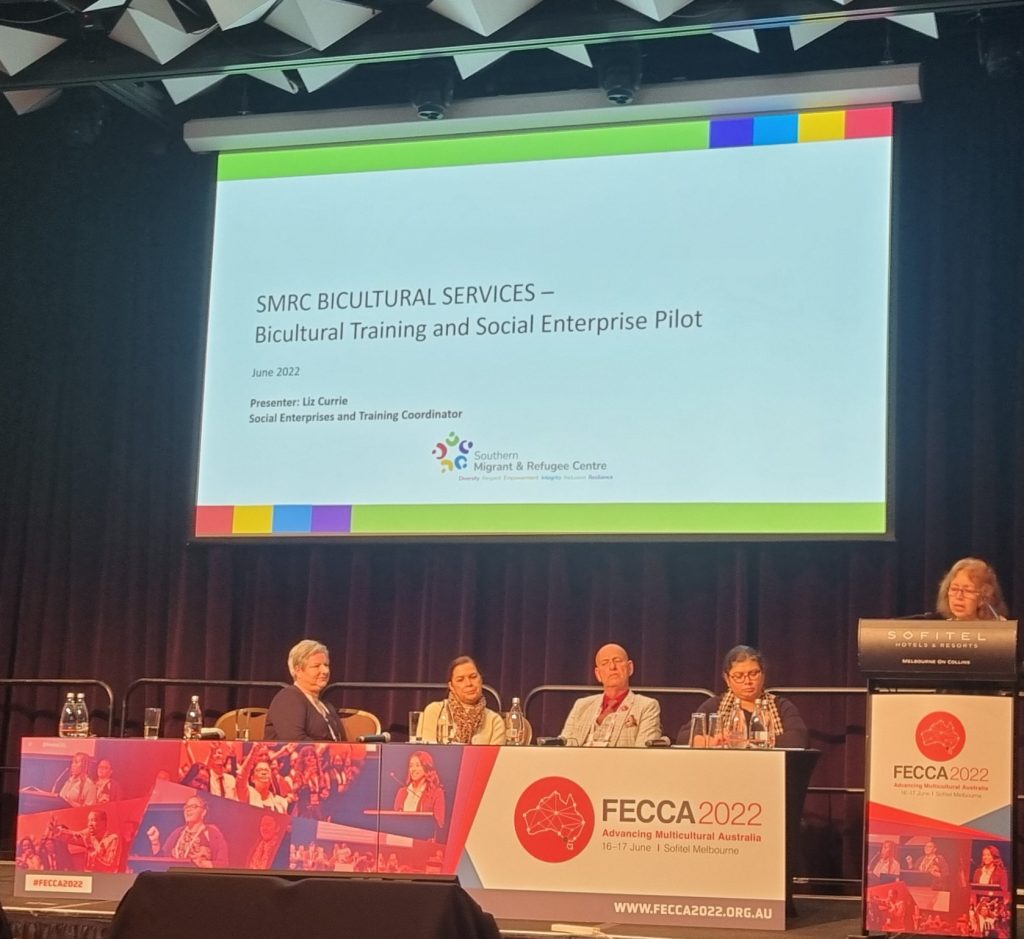 SMRC was recently invited by the Federation of Ethnic Communities' Councils of Australia (FECCA) to share our experience of supporting a bicultural workforce through our Diverse Care business and Bicultural Services with audiences at their national conference, held in Melbourne.
Sharon Smith, SMRC's Senior Manager of Diverse Care and Settlement Services shared her insights into the strengths of the Diverse Care model, which sees bicultural workers matched with individuals requiring culturally-sensitive and in-language in-home supports.
The Diverse Care business has been in operation for more than 20 years and continues to address an increasing need in our communities.
Liz Currie, SMRC's Social Enterprises and Training Coordinator also shared her learnings from a recent Bicultural Training and Social Enterprise Pilot, a service model that matches trained bicultural staff with businesses and organisations in order to meet the needs of their culturally and linguistically diverse consumers.