SMRC attends Volunteer Expos in the southeast region
18 July 2023
Several SMRC staff attended the City of Greater Dandenong and City Of Casey Volunteer Expos in May, where we met representatives from many community service providers.
There were plenty of passionate potential volunteers eager to find out how to get involved and dedicate their time to helping someone else. At SMRC, there is something for everyone to support a cause, develop new skills or make a difference in people's lives. Armed with simple application forms, lollies and games, our program staff Krishani and Godette engaged with attendees and shared why volunteering is an important backbone of SMRC and the work that we do. They were able to successfully recruit new volunteers who have since completed the onboarding process, police check and training.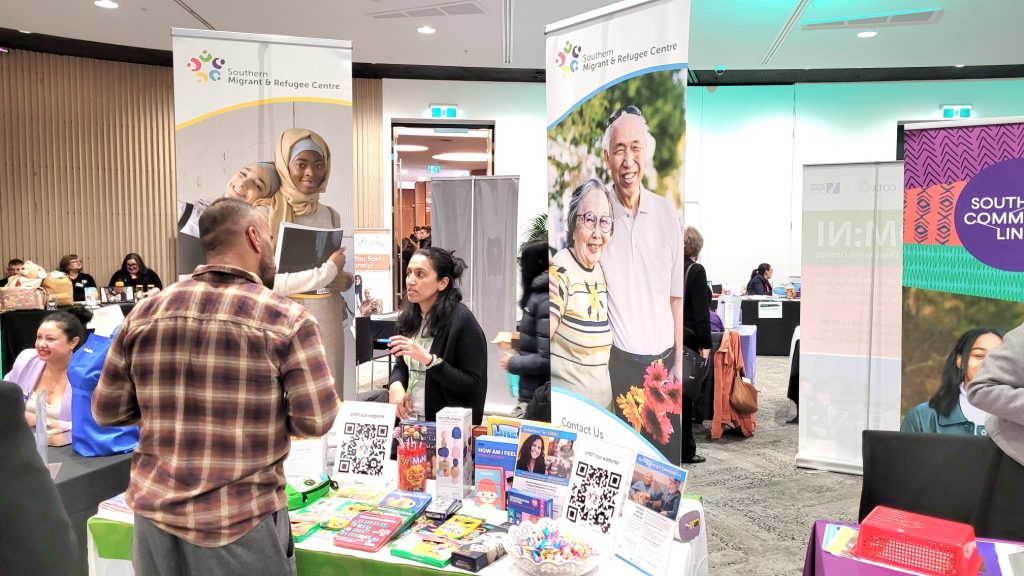 These volunteers are now contributing their valuable time by visiting an older person for meaningful interactions, offering companionship and friendship, making them smile and supporting them to feel more valued. Volunteer support is essential to building connections in the community and with a growing force of 160+ volunteers who speak 50+ languages, the value of being connected by language and cultural understanding is immense.
SMRC deeply values the compassion of our volunteers' time, dedication and contribution.
From transport assistance, homework support and tutoring, visiting programs and delivery of our services, we are always seeking new and passionate volunteers. If you are interested, please fill in a 30-second Expression of Interest