A Fabulous Night at the VMC Gala
23 May 2022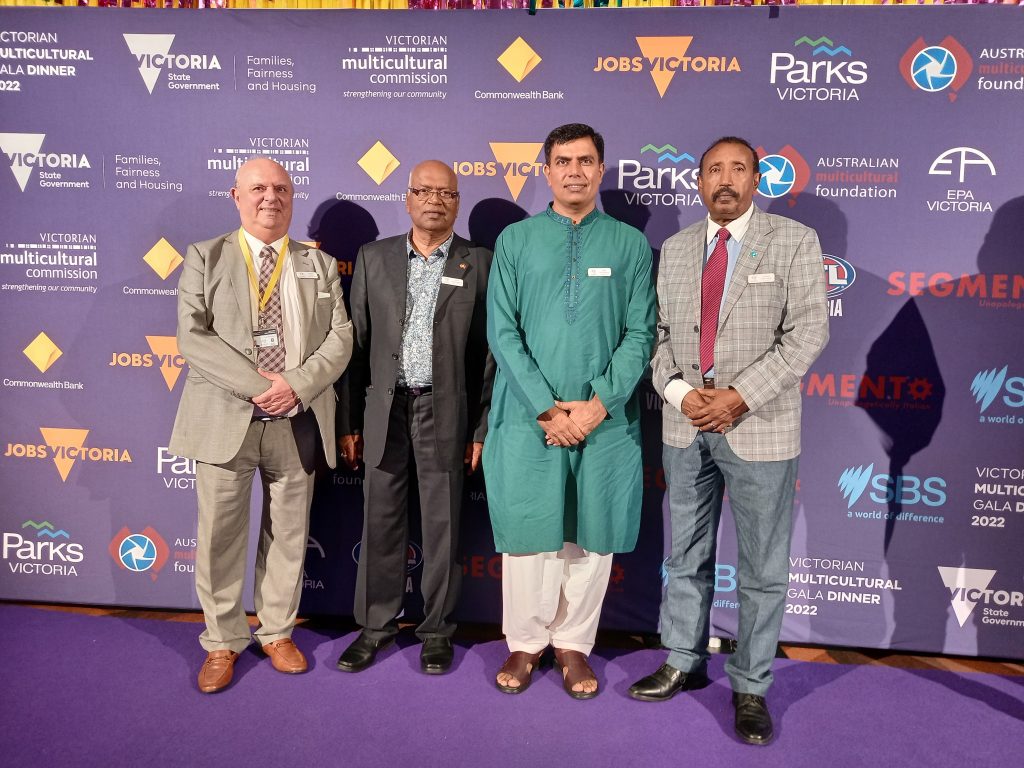 On the 19th of March, four members of the SMRC Board; Mr. Malik Atif Mahmood (Chairperson), Mr. Ponniah Anandajayasekeram, Mr. Abdullahi Ibrahim, and Mr. Hafez Abdul Wahab, attended the Victorian Multicultural Commission (VMC) Gala Dinner.
We are honoured to have an ongoing presence at this annual dinner, which is attended by many organisations working to the same goal of supporting and helping to enrich the lives of both new and settled migrants and refugees. As the main link between communities and government, the VMC engages with multicultural and multi-faith groups to understand the issues they face in their daily lives.
The event provided a fantastic opportunity to showcase SMRC and network with other organisations at an event that was widely attended. This included organisational leadership as well as members from both major political parties with Premier of Victoria, Daniel Andrews also in attendance.
We look forward to working on the opportunities that were brought to us on this fantastic night.